I'm looking for a 75-inch TV for the living room.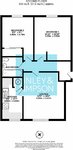 The wall opposite is 3.2m where the sofa will be placed.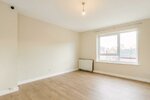 The space between the kitchen door and the outside wall is 210cm. The TV socket is in that corner, so I'm thinking of placing my TV there (thinking of getting Besta TV bench from IKEA which is 180cm wide).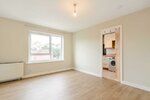 I've got a Samsung Galaxy Note 10+ phone, so streaming from Samsung phone will be easier with a Samsung TV.
I don't want to spend more than £1500 on the TV (ideally closer to £1000), so my choice is between Samsung UE75TU8000 and Samsung QE75Q60T.
I haven't exactly been enamoured by the low range QLED TVs, so leaning towards the TU8000. They currently have a half price soundbar offer so thinking of either Samsung HW-Q900T or Samsung HW-Q800T. Sonos Arc is another option.
Any suggestions for both? RS also have £100 cashback offer, but I'm not clear if I can get both half price soundbar as well as the cashback.
Last edited: