Deleted member 195594
Guest
Hi,
I touched on this observation in a previous post, please see below; it centres around the Bluesound Node (2021) DAC and my Denafrips Ares II.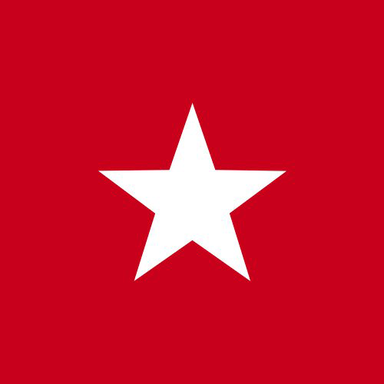 Hi I'm looking to add a Subwoofer in the near future, but as my Naim Nait 5si has no pre or sub-outs, I'm looking at ways to connect a sub to my system, and cut the lows to my mains. So I'm looking at the option of using the sub-out on the Node; the only issue is, I believe the digital out...
forums.whathifi.com
To cut a long story short, while messing about, looking at options for connecting a Subwoofer, I decided to A/B the Node's DAC and the Ares II again, and was left a little dumbfounded, and to be honest, feeling a little foolish.
The reason being, I was hard pressed to tell the difference. Over the Christmas holidays I did some deliberate listening and A/B'ing just to make sure I wasn't just having a bad day originally; but nope, I was still hard pressed to tell the difference.
Just for context my system comprises;
Naim Nait 5si
Quad S2 speakers
BS Node (2021)
Denafrips Ares II
Tellurium Blue II Speaker cables
I have a few theories why this should be so, but would appreciate some insights from more knowledgeable, experienced forum members than I.
1. My hearing is shot after years of live sound engineering
2. My system isn't revealing/good enough to expose the benefits of an external DAC, and one as well thought of as the Denafrips.
3. The Node's DAC isn't as mediocre as some reviews and forum posts state.
4. The Denafrips isn't as good as some reviews and forum posts state (I think this unlikely, although I have to consider all possibilities)
5. I like a smooth top end, which is why I have the Tellurium Blue II Speaker cables. This could be a factor I suppose, but I don't think it would homogenise the sound so dramatically.
It could be a combination of some of the above, but I feel there's a lesson for me to learn here. I'm not entirely sure what it is yet 🤔.
I feel a tad foolish at the moment, and I'm absolutely fine with it, if there is a valuable lesson to be learnt, and one I can take forward in my HiFi journey. I'm just unsure what it is right now.
As a result of this, I am selling the Denafrips, as I can't justify having it in my system, at the cost vs SQ improvement returns. I feel the money would have been better spent upgrading the power supply of the Node, and/or offsetting the cost of the sub I've just bought (which is great so far by the way).
I welcome all thoughts and observations; please feel free to point out my stupidity in rushing out and buying the Denafrips. I'm not precious or so egotistic to take offence; I genuinely want to learn from this, whatever the lesson may be👍
Thanks for reading.
Regards
L
Last edited by a moderator: