I'm trying to figure out where is the best place to put my speakers. Our living room is a little bit complicated for speaker placement (See drawing below). My speakers are the JBL Synthesis 800 Project Array that I have on 12 inch solid stands.
I can't really move the sofa because it will block the passage to bathroom. The room is 4.35m (13 feet) wide where TV and speakers are and 3.5m (10 feet) "deep".
I'm also thinking of making at least a 5.1 setup, but I'm not sure where to put the surround speakers and the subwoofer.
Any advice would be appreciated !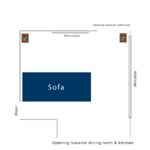 The speakers :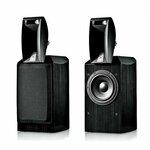 Last edited: