Topic says it all *music2*
Starting with my turntable, it's a stock rega queen le with stock rega carbon but a analogis Mat six (leather) turntable mat, as stock as it can be with only 1 upgrade.
Cdplayer Nad C516BEE that replaced my Marantz CD5005 it matches the look of my amp and sounds better, got it with a 40% discount
Amp Nad C316BEE v2 (phono stage) a bit more power than my Nad 3020i and also sounds good. Looks stylish, wanted to have more power and a use a Nad C316BEE + phono stage would be the same price as a new Nad C316BEE v2. Slightly crackling or static noise from the phono stage when i don't play music and the volume is high, nothing i notice when playing.
Foculpods under cdplayer and on top of my cdplayer my amp which also have a pair of polipods feet (just a fairly cheap tweak to improve sound quality, not in the same way as when i upgraded my supra classic speaker cable, it's more a psychological upgrade,you know it's there and it doesn't have any negative effect on the sound quality, although the effect is not as big a changing speaker cable supra to DH LAB (silversonic) )
http://www.analogueseduction.net/foculpod-polipod/deflexmilty-foculpods-vibration-absorbers.html
Soundcard from ny ryzen pc with the top MB from gigabyte, Focusrite iTrack Lightning that solved my full bodied bass and sharp top from my Hifime sabre 9018 usb sound card. Tried 3 cables inakustik,supra and qed,inakustik sounded best but never solved the fulbodied bass and slightly sharp top, had to upgrade my soundcard.
Use a rothwell attenuator for my cdplayer and use the volume knob on my soundcard for my pc to adjust gain.level so it matches my turntable and gives me wider ranger of my volume knob before it's loud -10db attenuators
http://www.rothwellaudioproducts.co.uk/html/attenuators.html
Usb and interconnects are inakustik premium cables that are very good, musical and open without sounding bright, they just work really good, nothing that they don't do so good, connect and forget about it. They also look pretty good with there blue colour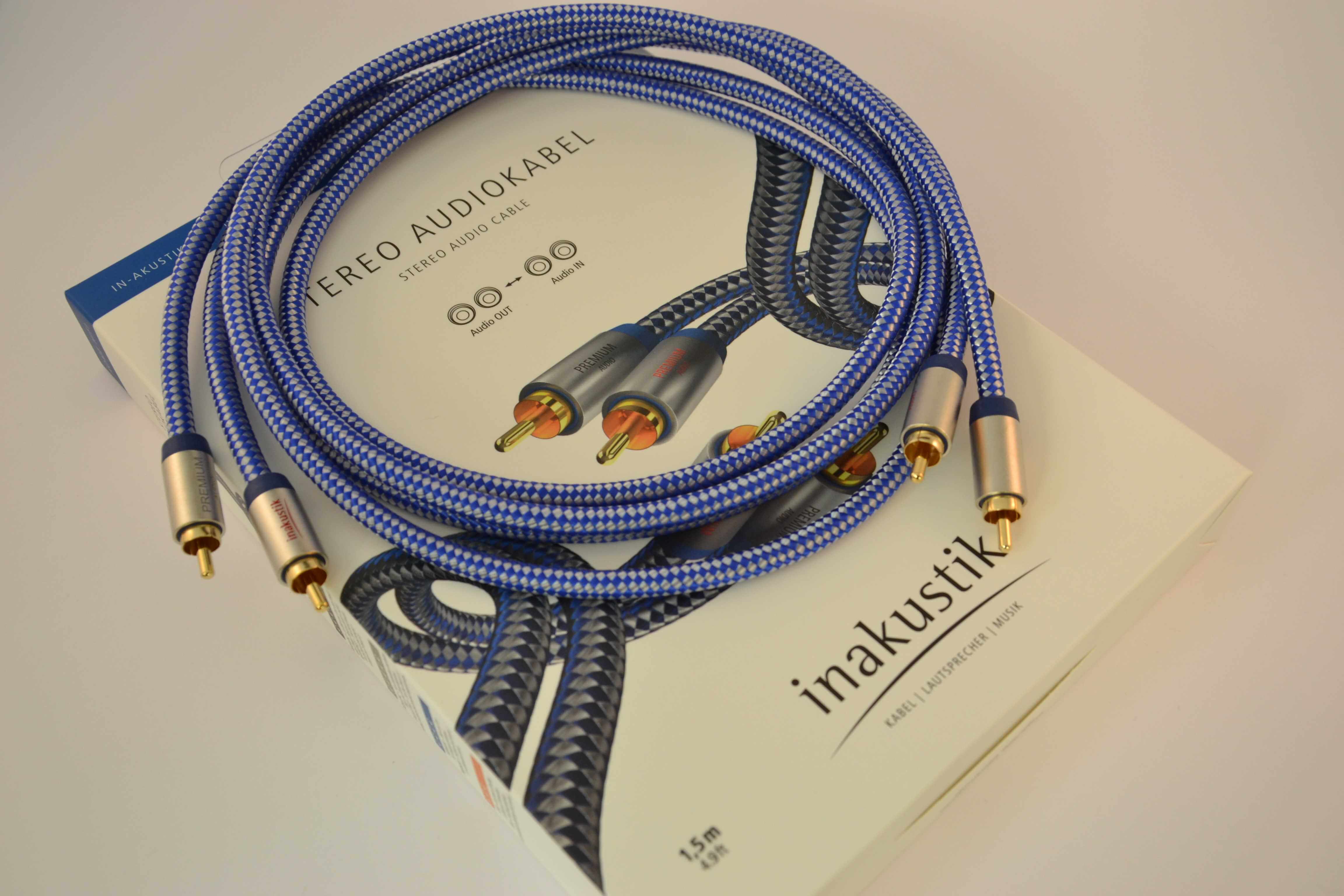 Speaker cable DH LAB silversonic Odyssey sounds absolutely fantastic softer top and a more open midrange where I more easily can hear the size of the room, bass is never boom,muddy,never to much, always very natural,harmonic,precise and more tight bass than my old cable supra classic 2.5, if not it's not related to the speaker cable.
Speaker's are mission LX-2 the only speaker on avforums that got a 10 out of 10 for sound quality (surprised me when i tried to look at all the other speakers avforums have reviewed)
To me not the loudest speaker (sensitivity), Q acoustics 3020 is to me a little better
They have with the rest of my system a sound that is very balanced, never to bright,bass is free from any loudness,boominess that often relates to speakers in a corner, play loud speakers or something cheap like logitech 2.1 pc speakers,midrange sound natural with good depth (size of a room) and playing loud don't make them scream,just louder. On the good records very pleasant to listen to. Loud edm is not problem,bass just plays what ever edm i throw at it, as long as my amp don't distort they will be fine (peak level for 5ms my nad is rated at 110watt in 8ohm, 20ms 90 watt in 8ohm i never play close to distortion,max wattage).
Stands which do make a huge difference is isoacoustics 155 stand, height 8",20 cm
https://www.avforums.com/review/mission-lx2-standmount-speaker-review.13229
If i had some money for an upgrade, what would i first change,upgrade?
I wouldn't know what to upgrade, not even shure if i as the first thing would upgrade my rega carbon cartridge.
My isoacoustics stands i have had for many years is something i would never change(have 2 pairs in different size),my speakers are incredible value for money and the speaker cable made a noticeable difference over my supra classic