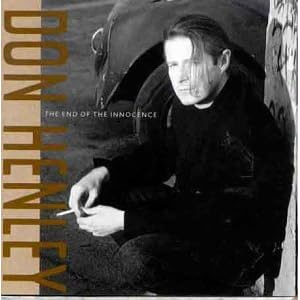 Don Henly - The end of the innocence.
I bought this months ago, for a quid out of the record shop's bargain bin, and have only now gotten round to listening to it. The vinyl is flawless and the songs aint bad, either (I love the title track).
Lisa Hannigan - Sea Sew.
Apart from Jase, has anyone else bought this on vinyl? If so, do you love it as much as me and Jase?
A heads up for us Hannigan fans: She has a new album out on 20th September, called 'Passenger'. I can't wait. I'm hoping for something a little less folk-y and upbeat this time. A bit more like her stuff with Damien Rice would be great, but unlikely. I love her voice when she's doing meloncholy; it makes me want to cry like a girl