Hi Everyone! Google Bard sent me here: I asked 'where can I get great advice on a second-hand Naim Audio system'.
I've just inherited a set of Naim Audio equipment, along with a pair of John Bowers Active 1 speakers, and a pair of Linn Kan speakers. They've been in storage for 17 years (climate controlled and properly packed away).
I have the following 'Olive' units:
NA CDX - cd player
HI-CAP - power supply
NAC 102 - pre-amp
Remote control - original Naim.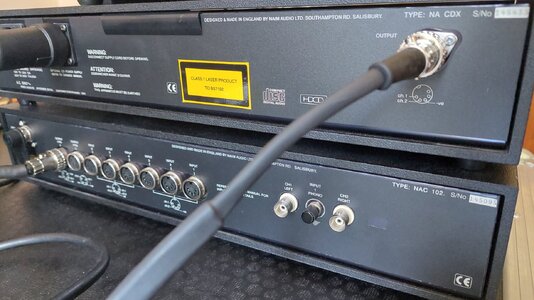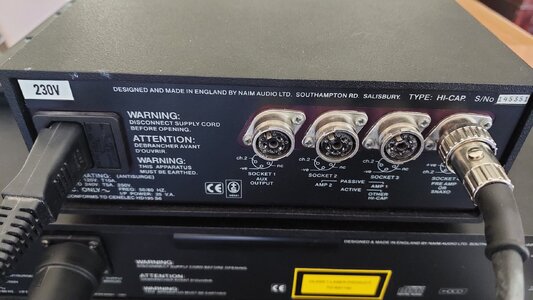 Then I have:
NAP 110
11AG32
(that's the Linn Kan speakers in the background: the tuner came with all the boxes, sound is crystal clear, but doesn't feel in the same league as the Naim kit).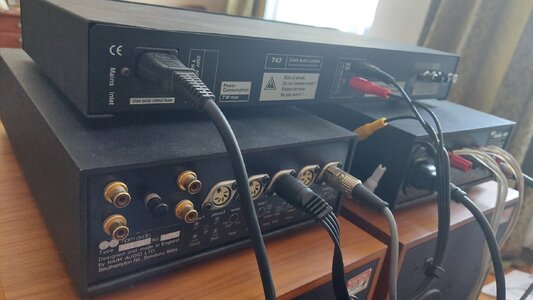 The Active 1 speakers are nice: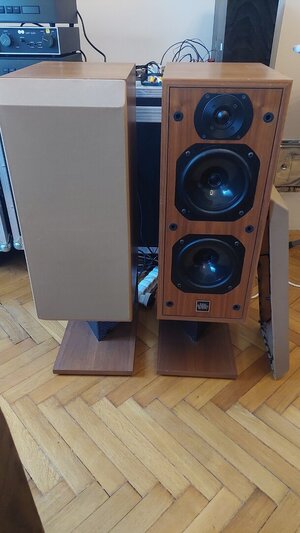 I've tested them all: all are working brilliantly, apart from 1 of the speakers gives a bit of noise when the system turns on (it dies down to zero after about 4 seconds, and then sounds perfectly good. I'm assuming this is two separate systems (or can they be plugged together?) I know some cables (of the proper quality) are missing e.g. a 5pin DIN cable from the CD player to the pre-amp, and 4pin DIN cable to the Active 1 speakers (the DIN cables between the HI-CAP and NAC 102 is there, as is the power lead between the NAP 110 and 11AG32. I've spent the massive sum of 8 quid on cheap cables to span the gap, so I know the system works (see the photo's above!)...
...There's only one problem: I'm an ex-Gunner and 11 years of 'dropping short' has rendered my left ear useless and also my right is damaged. Is there a market for this kit (if so, where?), or should I let my kids (14, 10) enjoy it?
Thanks for your time and your advice!
Last edited: