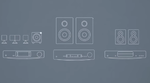 ​
Hi-Fi or high fidelity system are aimed to provide high-quality audio output. In the past, Hi-Fi units were used for CD and records only. Today, they're blooming in the market for music enthusiasts and streamers. A hi-fi unit consists of many different equipments. In fact, it comes down to your requirements that decide what devices should you consider for your hi-fi unit. From setting a budget to getting the devices right, building a Hi-Fi system could be a tricky job. Here's how you can build your brand new Hi-Fi system without a hassle.
Step 1
Decide a budget
First and foremost, you need to decide how much you're willing to spend. There is no point spending a fortune if you're not going to use the hi-fi system a lot. When deciding the budget, do not forget the cost of extra accessories such as cables, connectors, sound stands, wires etc.
​
Step 2
Know your requirements
You must consider your requirements to come up with the best possible Hi-Fi system. For example, if you're looking to build a unit for your lobby and use it all day, you need big speakers.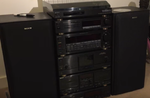 ​
Step 3
List down the options
Before you buy the stuff to build your Hi-Fi unit, list down any possible music device that you own already which can be a part of your new unit.
​
Step 4
Choose the right speakers
Choosing the right speaker is more tricky than you can imagine. You need to consider the space, the budget and the usage before buying a speaker.
​
Step 5
Build your dream unit
Start building your Hi-Fi system once you've collected all the basic pieces of equipment such as speakers, cables, amplifiers and a source.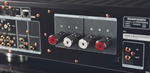 ​
A Hi-Fi system is sure to bless your music listening experience. At the same time, it looks really cool if you build your unit with time and creativity.