Accurate speaker placement is a prerequisite if you truly want to experience the rich audio detail, beat, note and rhythm that was intended by every creator. Achieving this setup for ultimate stereo sound will call for ideal positioning of every speaker and subwoofer in a specific channel, be it 2.1, or 9.1. This prerequisite is necessary for deciding the ultimate position where you will get the ideal soundstage, and 3D imaging from a surround point of view. Here is the step by step way of deciding speaker placement.
'Step 1'
Consider your desired space
Every room is different and the shape of your room will affect how sound is propagated through it. So, the first step to ideal speaker placement is to consider your space. It could be a square, L Or an open shaped room.
​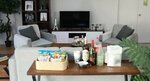 'Step 2'
Consider the audio configuration
From 2.1 specification to the 7.1.2 to 9.1 11.1 channels, after deciding the space for your home theater the next step is to consider the speaker specification you have or the one you are going to purchase. This decision should be based on the shape and style of your room. Lesser individual speakers for small spaces and vice versa
'Step 3'
Position central channel
The central channel for every speaker should be placed directly in front of the listener for the best stereo sound
'Step 4'
Angle front speakers
Irrespective of the size or style of your room, the individual side speakers should be tilted at about 22-30 degrees where they form an equilateral triangle with the listener.
'Step 5'
Move all units away from the wall
Ideal speaker placement calls for the foresight to minimize the reflection of sound from the walls and to maximize the soundstage and imaging. Ensure all individual speakers are at least two to three feet away from the walls.
'Step 6'
Angle surround speakers
For best effects, the side surround speakers should be located 90 to 120 degrees off the center channel with the tweeters and woofer facing the listener and at ear distance.
'Step 7'
Position rear speakers
Rear speakers from the name should be positioned at the rear with respect to the listener's position, approximately at around 30-40 degrees from the side surround speakers. This will greatly enhance the panning effects.
'Step 8'
Keep a clear path
Once all speakers are set up, ensure that the path for sound to travel directly towards the listener is clear and kept clear always.
'Now you can easily decide speaker placement for ultimate surround sound'.