Hi folks,
New to the forum but long time lurker.
I bought a mixer a bit blindly late last year... a Standon M303. I made the daft assumption that while it didn't have a power supply, it would be something fairly generic and easily replaceable. How wrong was I! I've looked everywhere but to no avail!
After looking around, I finally found what the connection was on the back of the unit for the power supply - a female GX16 3 pin aviation connector. So I bought the connector to start to consider how I might make my own power supply for this. It seems to be a 12v supply. Now I'm a total novice with electronics - no point in beating around the bush! But I am always willing to try for myself. My intention had been to make a connector that would hook up to one of these generic all-purpose power supplies... this kind of thing -
So buy something like this off ebay -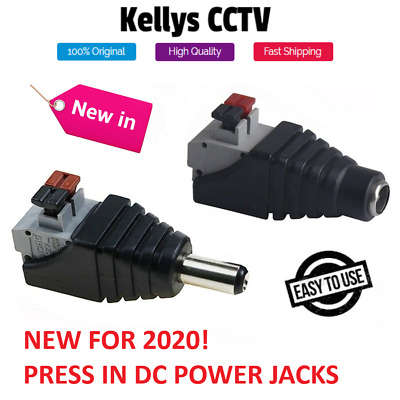 NEW FOR 2020 DC Power Jack Adapter Easy Push Fit CCTV Balun Jack Plug LED Lights. Kellys CCTV. Suitable for all 12v applications including CCTV, LED Strip Lights etc.
and wire up to my GX16 3 pin aviation connector. This way, it would adapt the replacement PSU to the connector required to the mixer. My question is would this be feasible? or sensible?
Any help or advice is massively appreciated!