Suggestions sought for a turntable that would complement what I guess would be regarded as an old school system!
My amp is an Aura Evolution VA100ii, which I've had from new (1993 I think), a mint Rotel RCD965BX (bought on ebay from a loving owner, as new) and a recent new pair of B&W 607s on floor stands. Have a Yamaha Multicast box for streaming.
I'm thinking of rebuilding my vinyl collection and ideally don't want to spend more than £250 (£350 at a push) and considered a Regal 1, Project Essential 3a and Audio Technica LP120.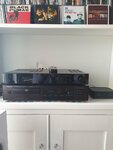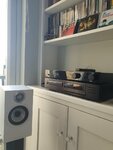 Are there others I've missed or classic 2nd hand alternatives I should consider to match the system?
With thanks and gratitude for any suggestions