I've already posted about my experience with this TV in the thread titled 'Sony KDL-32EX703', but I felt it was time to start a new one for this.
I bought the set online just over 2 weeks ago from Amazon, for the bargain price of £499 (a fraction of the RRP). I didn't audition a set instore (which now seems a mistake), and was aware of potential inconsistencies with the backlight before I ordered. Put simply, I just hoped for the best, and looked forward to getting a high-end, WHF 5-star rated set for such a good price.
First things first, the screen has its positives (too numerous to list). I like the set a lot in most ways. But for over 2 weeks I've been debating with myself whether or not this is acceptable to me: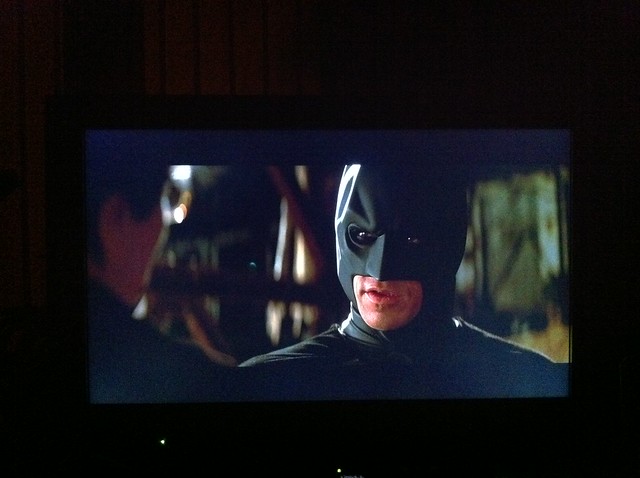 My instinct tells me this isn't good enough. But then, since this is the first LCD I've owned, I'm concerned as to whether it might be a problem I'll encounter to some degree on any LCD (I know Sony have put this down to 'limitations of the technology' in the past. I've grown accustomed to the uniform black levels delivered by my Panasonic plasma, so this came as a bit of a shock to the system. I admit that, compared to some cases of backlight bleed that can be found online, this is relatively minor. But it's certainly enough to seriously concern me.
Unfortunately, that's not all:
This ugly 'striping' effect (to go with the cloud in the bottom right-hand corner, which is constantly there) appeared several times during the opening title sequence of the Quantum of Solace Blu-ray. What's more, after testing the set with almost my entire Blu-ray collection, I'm really not that impressed with overall black detail. Yes, blacks are quite deep, but there's often little or no detail to be found, and things like fade-ins/outs are very patchy looking.
One more thing (I know I'm moaning now):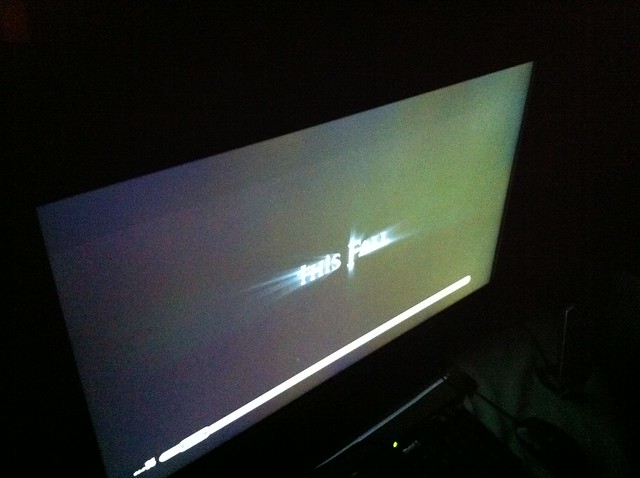 Are viewing angles this limited on all LCDs, or is it just an LED backlight thing? Because it seems the only way the image looks decent is if I'm sat perfectly level with the TV, and directly in front of it. Anywhere else and this unsightly green mist creeps in.
Out of interest, picture settings are as follows: Picture Mode: Standard, Backlight: 5, Contrast: 60, Brightness: 50, Colour: 60. I've tinkered and tinkered with every setting there is but the problem is here to stay. Lowering the backlight doesn't eliminate the problem at all, and just sucks all the punch out of the image.
So my questions are:
- Am I just being stupidly picky?
- Or do I return this set while I still can? Does it look good enough to you?
I eagerly await, and greatly appreciate, any responses.