On another thread...
http://www.whathifi.com/forum/turntables-and-lps/rega-p9-at-what-cost
...I was trying to decide (with forum help) on what path to follow, after a Rega P3-24.
One suggestion, from CJSF, was to keep the P3-24, but subject it to an upgrade from Inspire HiFi in Chesterfield. They take your Rega, reuse the arm (in this case a Rega RB301), sub-platter and thing below it, but then replace the plinth, the platter and other options.
After talking with Robert from Inspire, I decided to go the whole hog, plumping for a plinth with Mocassar ebony veneer, on top of the standard 50mm birch ply.
Here is what my Rega P3-24 looked before...
and here's what it looks like now...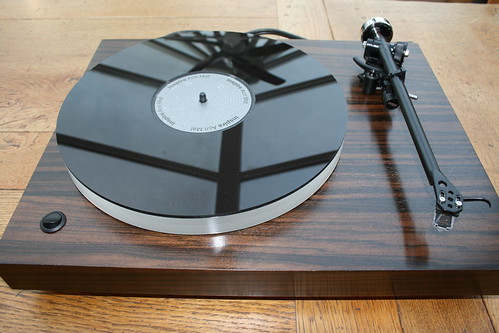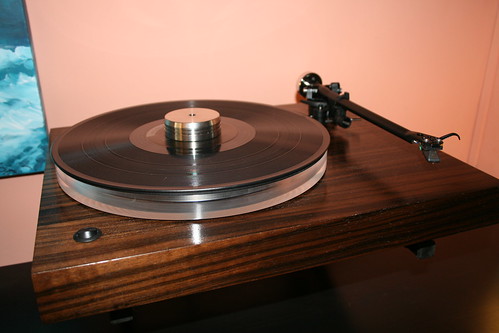 The result is absolutley stunning! The build quality is excellent - it is now a substantially heavier beast - it really feels like a much more expensive machine, and is exactly what I was after when I started the search.
The complete turntable that I now have has:
50mm birch ply plinth with lacquered mocassar ebony veneer
23mm acrylic platter
Acrylic Acri Mat
Inspire HiFi puck
Acrylic cone feet
Origin Live counterweight
From my P3-24: sub-platter, RB301 arm
Goldring 1042 cartridge
TT-PSU power supply. (played via Trichord Dino/+ and rest as per profile)
Robert also refitted the lid hinges, so my existing lid fitted back perfectly.
(a note if you already have a Rega wall bracket: ask Robert to put the feet in the original Rega positions, as Inspire prefer wider positioning for the feet)
After refitting the counterweight and sorting the downforce (I've gone for 1.75g to start, using a cheap ortofon balance), I was ready to play.
With all settings (volume etc) the same as with the P3-24 before the makeover, I played the records that I was most familiar with from previous playing:
Beck - Sea Change (mofi version)
Leonard Cohen - Old Ideas
Jonathan Wilson - Gentle Spirit
and then a new one Lynyrd Skynyrd's "Street Survivors", new remastering on Mobile Fidelity.
The most obvious change to sound was that the soundstage has grown sideways and forwards. Quite considerably.
On vocals, the singer seems to be about two feet closer to me, and the instruments seem about a foot wider each side of the l/r speakers.
Also, there seems to be a lot more separation to the instruments, and the bass seems much more defined.
As a bonus, there was none of the static that I have been plagued with before the change. Not a crackle, even when lifting off the vinyl after playing.
I'm really pleased with the results. (for info, total cost of the upgrades was approx. £480)
Thanks to all, and especially cjsf, for the heads-up on Inspire Hifi, and thanks to Robert for creating a unique turntable for me.