Hi!
My otherwise excellent Samsung LE46B65x has developed a dark could over the past 6 months. It's about two and a half year old so out of warranty. I suspect there's nothing that can be done, at least within sensible costs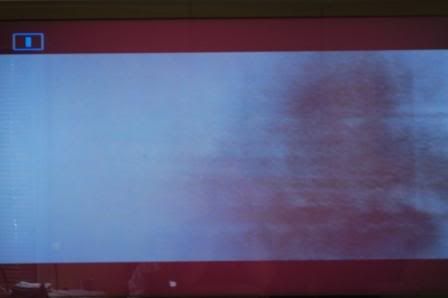 But -
what is this?
- and what is the cause?
Is it the LCD panel itself or the backlighting (CFL)? As the clould is quite irregular, it seems strange that it would be the backlighting but I'm no expert so...
Any suggestions?
Is this a typical issue in general or perhaps a known "Samsung" issue - i e avoid this brand at next purchase.
M.