Studio Monitors:
Adam Audio A77x A & B (powered right and left)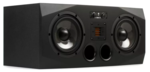 1250 USD per a channel
Adam Audio powered 10" subwoofer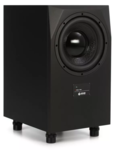 1450 USD
Focal Shape Twin Dual 5" are a close second, pricing at 1200 USD per a side.
​
Headphones:
Focal Celeste
Pricing at about 990
HiFiMan Sundara
Typical pricing around 349.
These are Planar Magnetic headphones with a very
broad range of frequency response.​
Headphone & Combo DAC Boxes:
RME ADI FS2 Pro


The RME ADI is about as close to perfect as I can hope for in terms of having a world class AD/DA DAC, a fully functional headphone amp with custom EQ options and possessing XLR analog as well as optical SPDIF/TOSLink, USB connections for a broad range of studio and audio enthusiast applications.
The ADI FS2 Pro prices around 1700 USD, their RME ADI Babyface FS Pro (updated for 2020)
is a solid alternative for approximately 850 USD with a more studio focused design.
Mytech Digital Liberty Headphone DAC



For what this includes as a packaged unit, it offers a very generous amount
digital connection options and includes some analog as well, the front is simple, uncluttered and requires no menu diving. This unit has the most generous range of connection options of any unit I've looked up in this price range and below it for portable studio or mobile listening tasks.
This unit prices for about 880.
Schiit Audio Magnius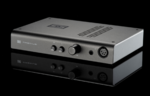 All kinds of Schiit jokes I could toss in here but this company is not making Schiit-y products,
but may in fact be full of Schiit, in this particular instance that's a very good thing!
The Magnius provides a very respectable amount of power to the headphones, particularly when using balanced headphones.
It is analog only but I doubt that will reflect poorly on it's performance, at 199 it's the cheapest of the lot and most plain looking.
They do have plenty of options that appeal to the budget conscious audio fan.
The base model sells for 99 and is well regarded by audio nerds.​
Last edited: